Step 4.2 (2014)
Choreography: Ephrat Asherie
Music by: Martin Brodin
A modern day pas de deux, Step 4.2, embodies a fleeting connection between two dancers at the club. An ephemeral meeting where all is left unspoken, this work offers a glimpse into the depth of New York City's underground house scene.

"Asherie and Colter's feet seem to flicker a few inches in the air throughout Step 4.2. They're like a modern day Fred Astaire and Ginger Rogers, flying around the stage on their feet, knees, elbows and any other part of the body that moves in perfect unison." - Ken Ross, Masslive.com

Step 4.2. was made possible in part by the Workspace Residency Program through the Lower Manhattan Cultural Council.
Approximately 7 minutes in length.
photo credit: Christine Gatchalian
photo credit: Christopher Duggan
photo credit: Christopher Duggan
photo credit: Christopher Duggan
photo credit: Christopher Duggan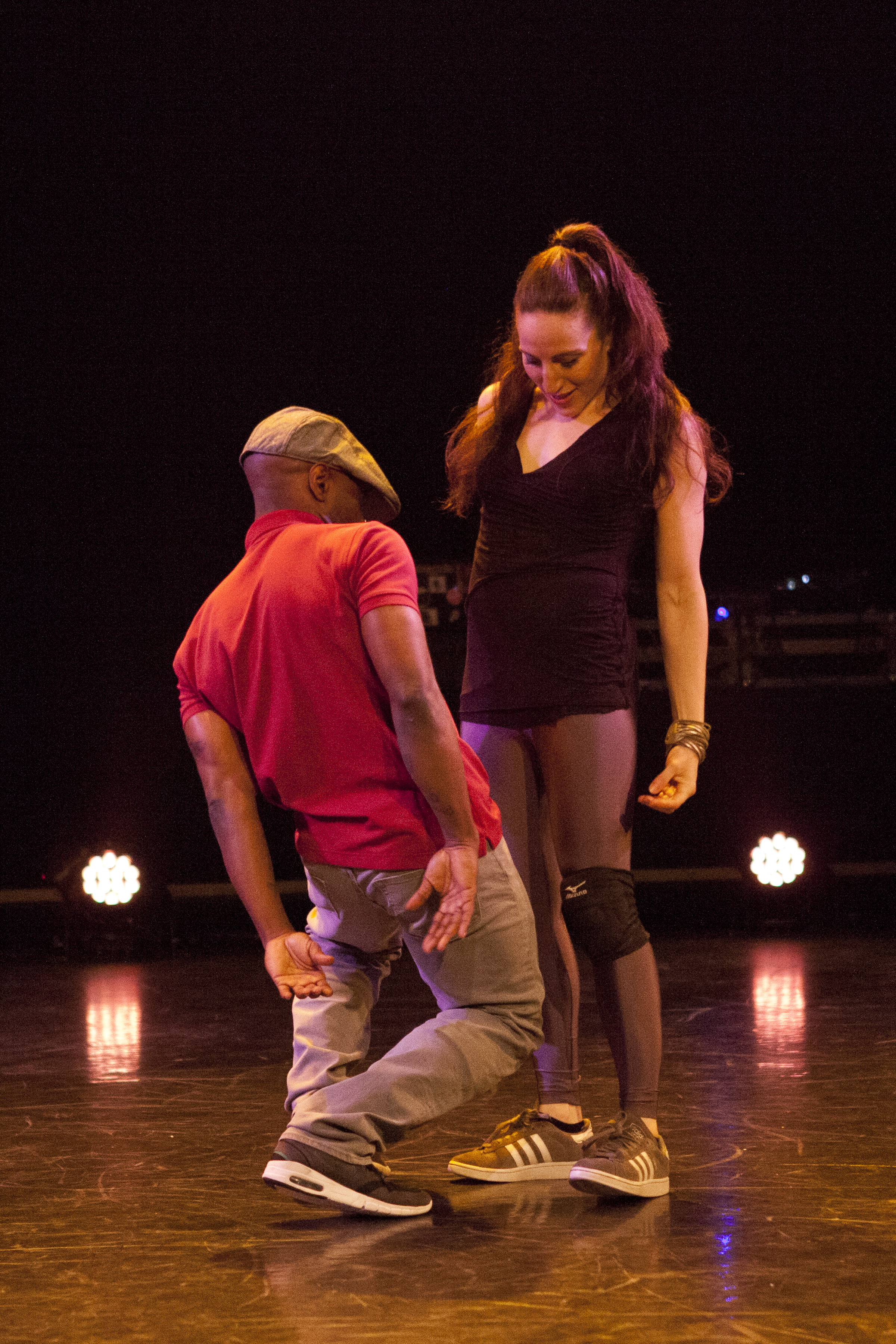 photo credit: Jamie Kraus