Riff this, Riff that (2016)
A collaboration between bessie-award winning choreographer Ephrat Asherie and critically acclaimed jazz pianist, Ehud Asherie, Riff this, Riff that explores the authentic jazz dance roots of breaking, hip hop and house. This brother and sister duo is joined by an all-star cast of performers to create and energetic, evocative and quintessentially New York performance experience.
In Riff this, Riff that, "Ms. Asherie makes space for just about everything else. Dance forms — from tap to swing and vogueing — are knitted together throughout this production. Ms. Asherie's movement phrases — compact bursts of choreography with rapid-fire changes in rhythm and gestural articulation — bubble up and dissipate, quickly paving the way for something new." – Gia Kourlas, The New York Times
Riff this, Riff that was commissioned by the Lower Manhattan Cultural Council and developed as a part of LMCC's Extended Life Dance Development program made possible in part by the Andrew W. Mellon Foundation and premiered as part of the River To River Festival 2016, then made its international premiere in Tarrega, Spain.
Approximately 30 minutes, adaptable to site-specific locations and venues with a proscenium stage.
Riff This, Riff That trailer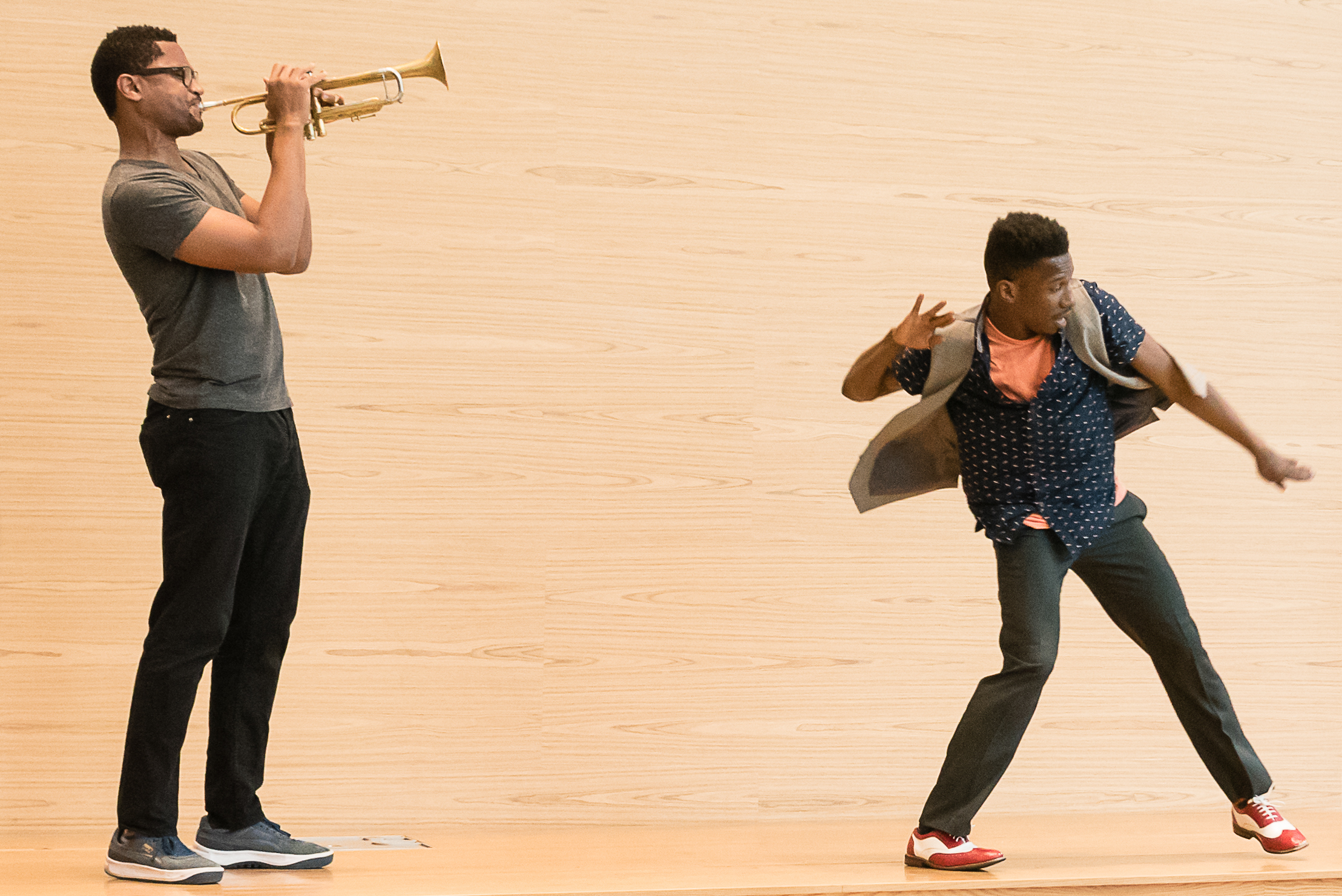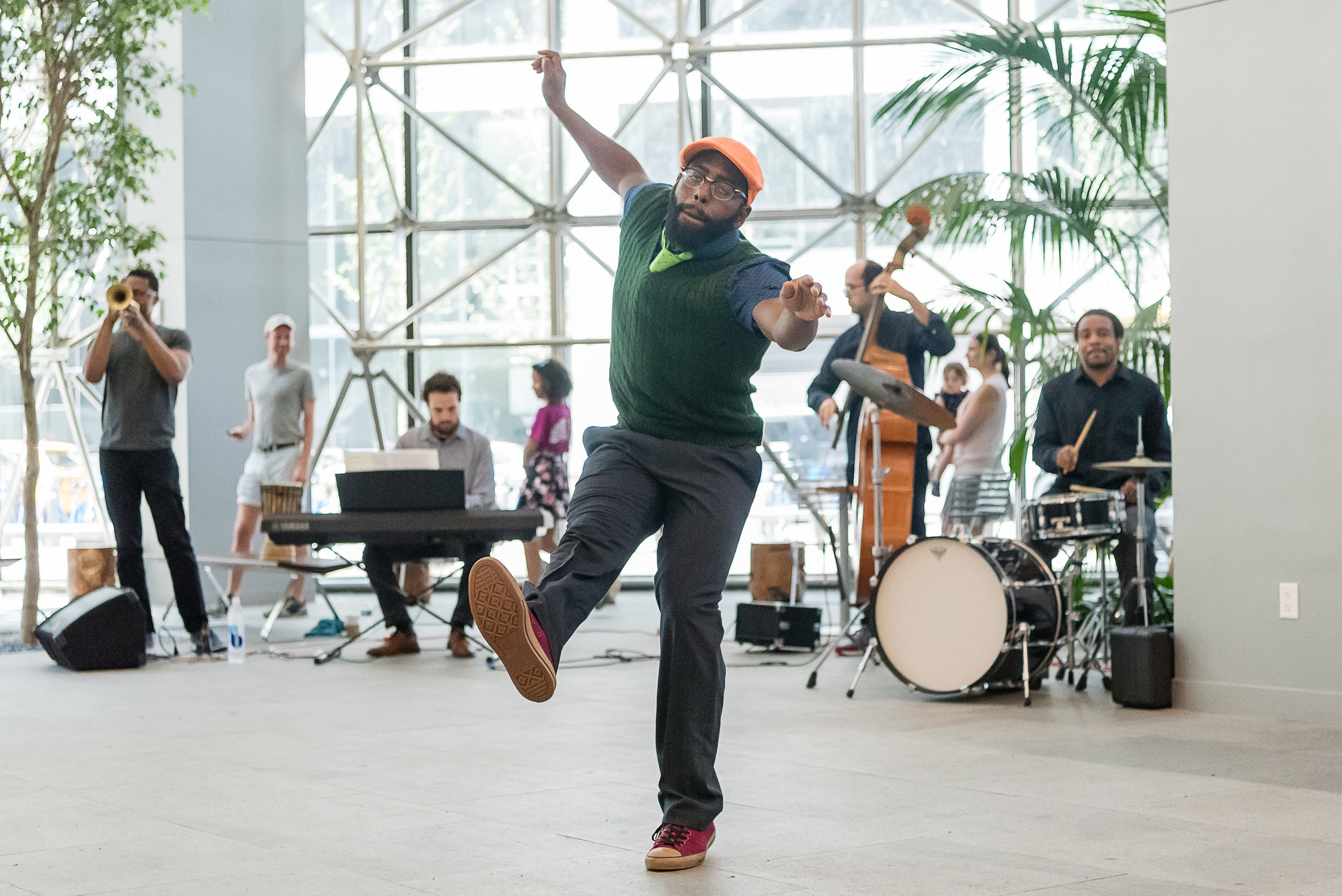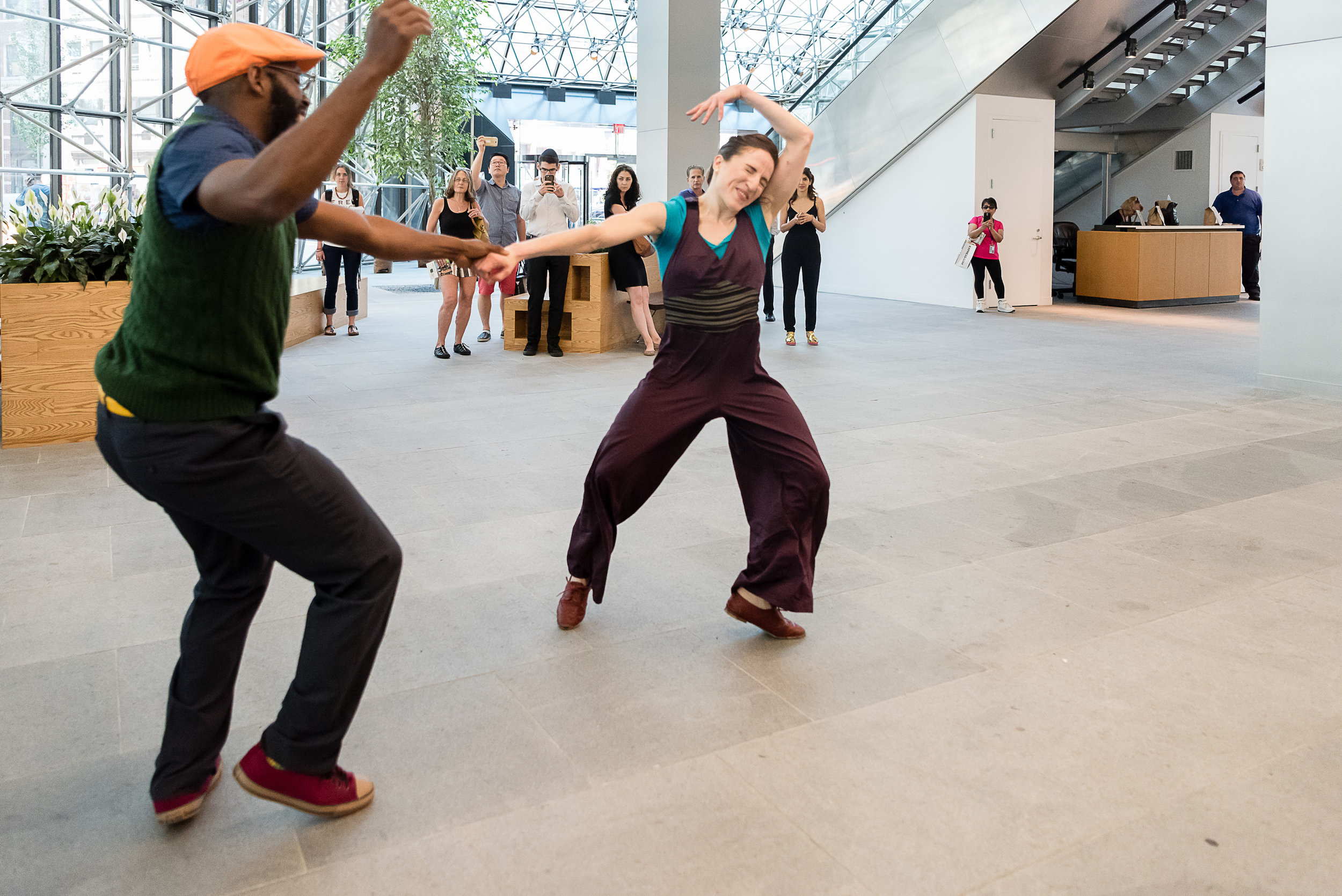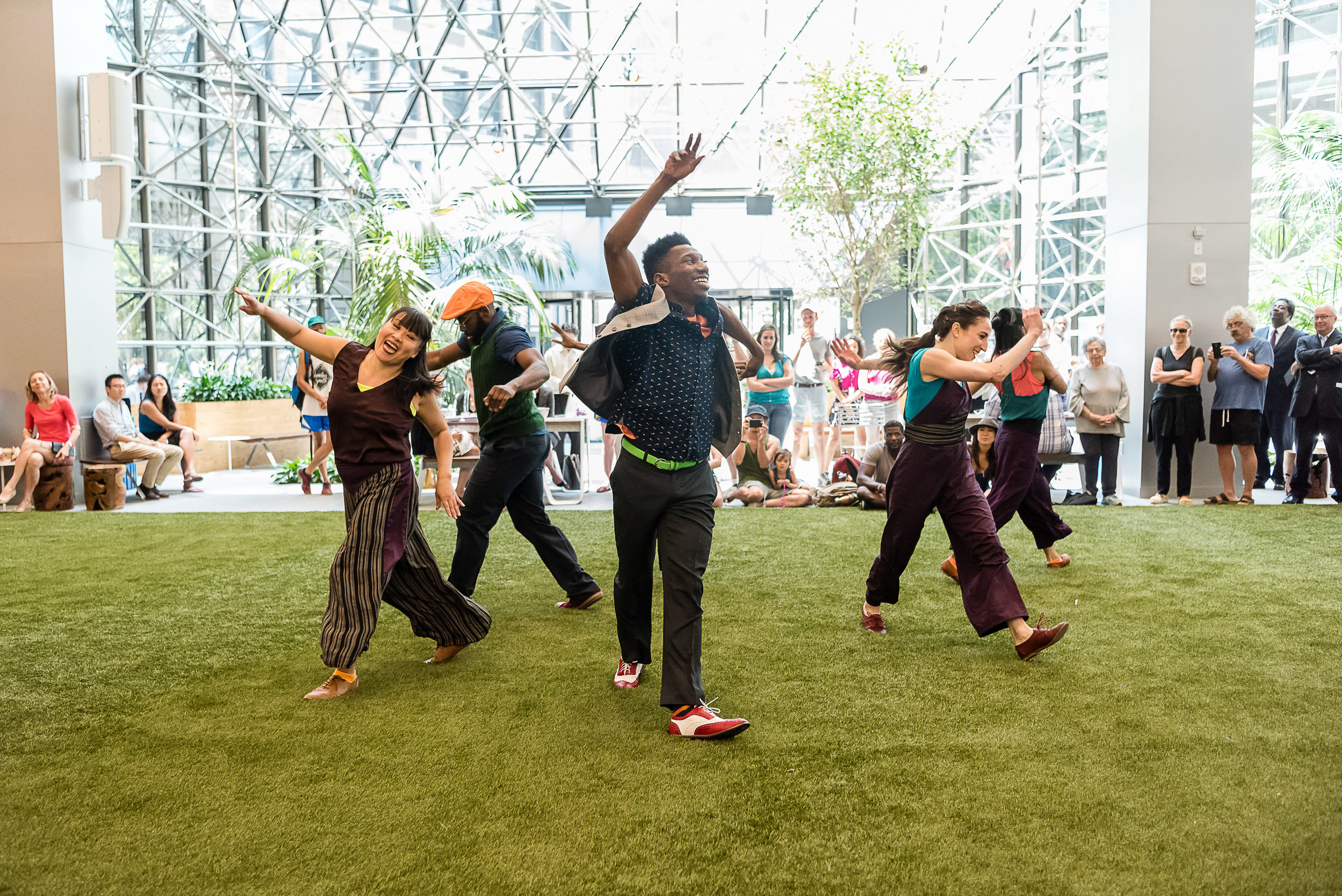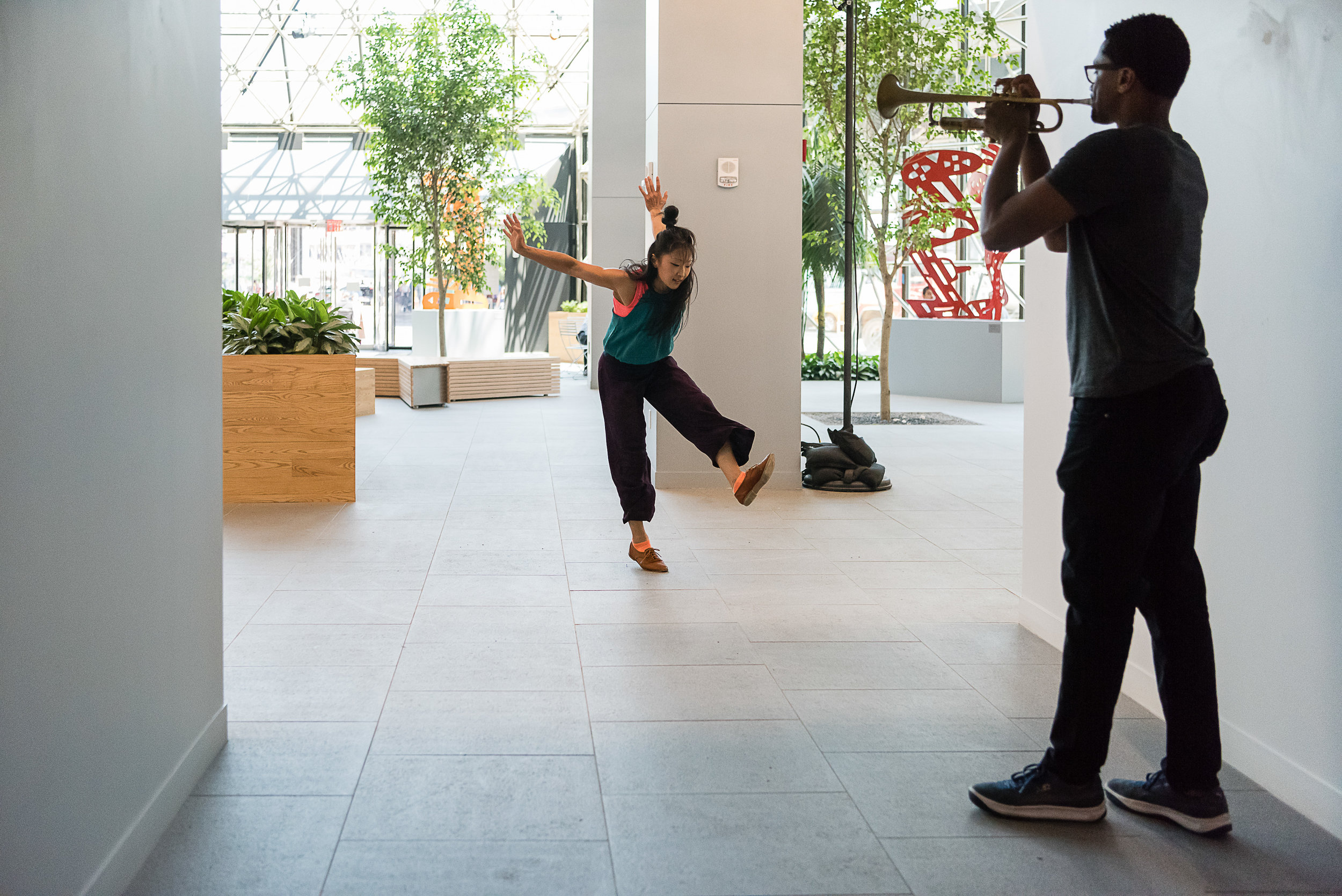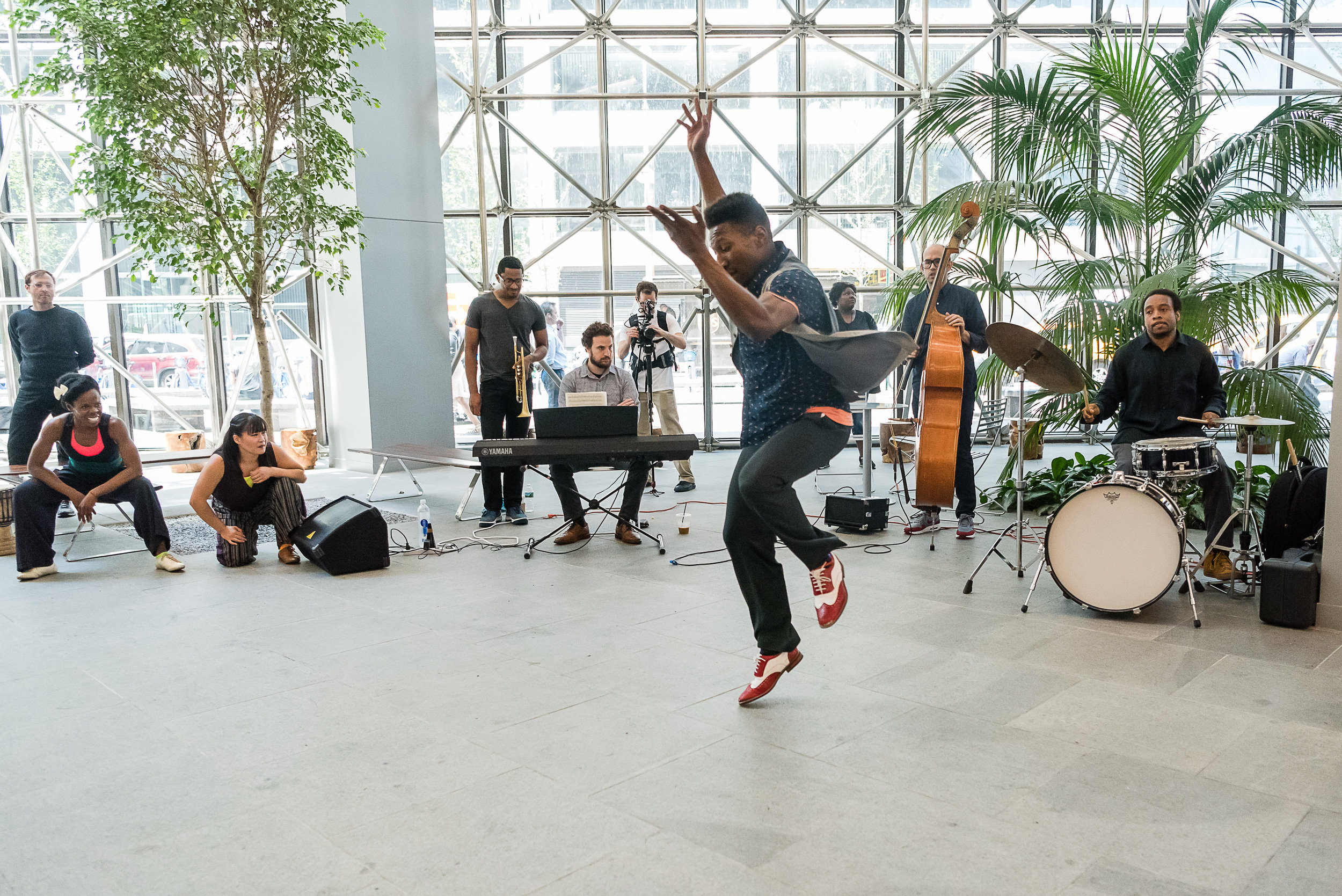 photo credit: In Focus Studio